Snydekoder til Actionspil - PS3
Snydekoder til Role Playing Games – RPG på Playstation 3 – PS3.
RPG spil er eventyr spil hvor du skal styre en karakter og spille en rolle. Oftes er dette i en fantasy genre, men er absolut ikke kun den gerne der er gældende.
Playstaion 3 er ikke specielt kendt for store RPG titler, men det kan være det kommer i fremtiden.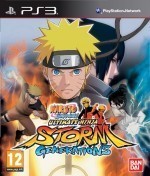 Beskrivelse Udviklet af CyberConnect2, er Storm Geneations deres seneste titel i storm-spil serien. Spillet vil indholde revolutionerende online spil og masser af spilbare og support karaktere, mange flere end de tidligere Naruto spil. Spillere ville kunne spille online Battle Mode med alle sine favorit figur, og det inkludere Raikage og Sasuke Uchiha (Susano'o). Alle Naruto […]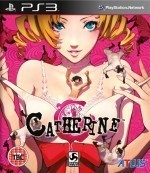 Beskrivelse Vincent kan lide sin kæreste. Katherine er smuk, klog, og succesfuld. Problemet er, at hun er begyndt at tale om et langsigtet engagement, noget Vincent har brugt hele sit liv på at undgå. Siden romantiske komplikationer er det sidste, han ønsker at beskæftige sig med, mødes Vincent med sine venner til deres regelmæssige planlagte […]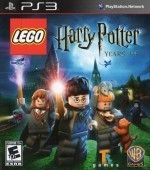 Beskrivelse LEGO Harry Potter: År 1-4 vil give spillere en chance for at opleve magi og eventyr i Harry Potter univers i en ny og unik LEGO måde. Spil som Harry Potter, Ron Weasley og Hermione Granger, samt andre af dine favorit person, vil du få mulighed for at gå til undervisning, kaste besværgelser, blande […]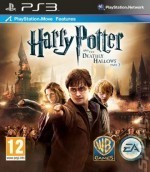 Beskrivelse Træd frem i forreste linje og overtag rollen som dine helte i den episke afslutning på årtiets største fortælling. Ved at spille som Harry og andre nøglefigurer i spillet Harry Potter and the Deathly Hallows – Part 2 bliver du en central del af en farlig og altafgørende mission i forsøget på at finde […]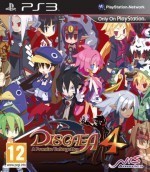 Beskrivelse: Disgaea 4 er en fortsættelse til Disgaea, en hardcore tur-baseret strategi RPG spil, der var populært på PS2 og PS3. I Disgaea, har karakterne en begrænset bevælgese og angrebslængde baseret på deres lvl og våben. Der er andre specielle faktorer der kan lade dig tage fordelen af de 3D kamp kort, mange af dem […]
Beskrivelse: Spillet er baseret på Cartoon Networks serie Generator Rex. Trofæer: Special Agent Of Providence (Platinum): Lås alle Generator Rex Trofæer op. Bad Axes! (Bronze): Få fat i Bad Axes. Blast Caster! (Bronze): Få fat i Blast Caster. Agent Of Providence (Gold): Gennemfør Campaign. Nanite Hacker (Bronze): Få alle computer info af Dr. Rylander's Lab. […]
Beskrivelse: Den nye spil "NCIS – Naval Criminal Investigative Service" (Søværnet's interne affære) er baseret på hit tv serien af samme navn. Vær med i Special Agent Gibbs' team som den nye "probie" og arbejd sammen med resten af castet i NCIS serien. Arbejd sammen på gerningsstedet, hjælp hinanden under afhøringer og være med i […]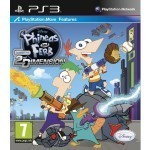 Beskrivelse: Inspireret af den kommende Disney Channel Original Film, Phineas og Ferb – Filmen: I den anden dimension. I PS3, Wii og NDS kan spillere udforske og erobre nye verdener i en action fyldt platform- og kampspil. Til PS3 vil der være mulighed for at bruge PS3's Moves motion konsoller. Fans vil få mulighed for […]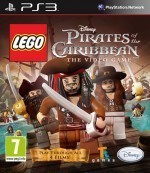 Beskrivelse: LEGO Pirates of the Caribbean: The Video Game er et action-eventyrspil, der puster liv i Pirates of the Caribbean universet og alle dets farverige figurer i LEGO form. Oplev alle de spektakulære scener fra alle 4 film, præsenteret i den populære og humoristiske LEGO spilstil. Snydekoder: Indtast en af de følgerne koder i "Unlock […]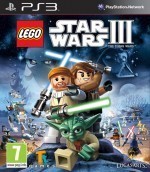 Snydekoder: Sæt spillet på pause og vælg "Extras i option, derefter i "Enter Code". Indtast så et af følgerne koder forneden for at aktivere den. Effekt | Kode Character Studs 2D5GNM Stud Multiplier X10 N1CKR1 Perfect Deflect 3F5L56 Dark Side X1V4N2 Fast Build GCHP7S Invincibility J46P7A Minikit Detector CSD5NA Super Speeders B1D3W3 Score X2 YZPHUV […]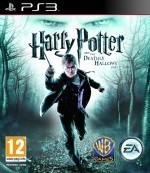 Beskrivelse: Spiludgaven af Harry Potter and the Deathly Hallows – Part 1 er det mest udfordrende i serien til dato med masser af action og intense kampe fra start til slut. I rollen som Harry er du på flugt fra første sekund, mens du må kæmpe for din overlevelse under en desperat og farlig søgen […]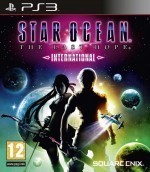 Beskrivelse: Året er S.D. 10. I tiden efter 3. Verdenskrig rejser menneskeheden til stjernerne i jagten på et nyt hjem. og en chance til. Kast dig ud i et episk science-fiction eventyr over adskillige planeter, når du søger efter Star Ocean universets sande oprindelse. Spændende kamp baseret på seriens dynamiske real-time kampsystem. Styr Calnus rumskibet […]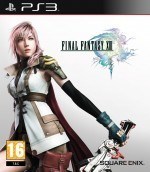 Beskrivelse: Final Fantasy XIII er den første FF rollespil fra Square Enix som bliver lavet til PS3 i serien. Der er pt. ingen koder eller tips til spillet endnu.